Welcome to the Sisterhood!
Welcome to the More to Be Sisterhood!
I am so glad you choose to become a member. This space is designed to give you easy access to our Sisterhood Membership exclusive products, courses, and resources.
Each of the modules are like file folders. Within each one you'll find the promised resources and discount codes.
If you have any questions, please don't hesitate to ask. You can reach me at [email protected]
So glad you're here!
Because there is more,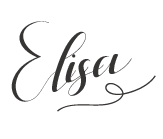 Founder of More to Be