Welcome to the Sisterhood!
Welcome to the More to Be Sisterhood!
I am so glad you choose to become a member. This space is designed to give you easy access to our Sisterhood Membership exclusive bible study resources and coaching tools.
Each module is set up like a folder filled with the promised resources and discount codes.
If you have any questions, please don't hesitate to ask. You can reach me at [email protected].
So glad you're here!
Because there is more,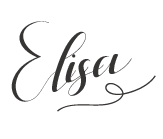 Founder of More to Be
Complete and Continue